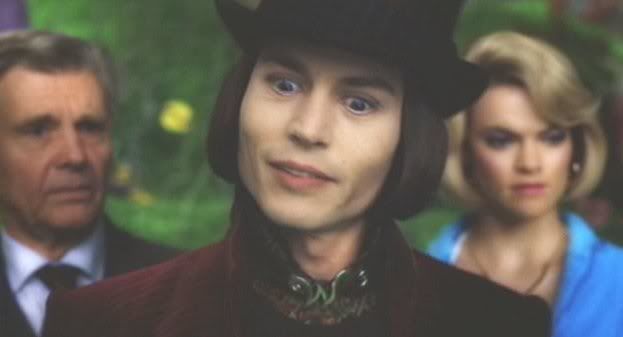 Johnny Depp is disputing reports he modeled
Willy Wonka
on Michael Jackson. "It never entered my mind," Depp said, according to World Entertainment News Network. "Michael Jackson loves children, but Willy Wonka doesn't." Depp's actual inspirations were Captain Kangaroo and Mr. Rogers. "There were memories I have as a little kid watching children's shows and children show hosts," Depp said. "I distinctly remember thinking their speech pattern was strange."
~MSNBC
I distinctly remember thinking
Johnny Depp strange.
---

"It's not my nightmare any more," -Sadie Frost,
ex-wife of the randy Jude Law
.
How's about a spot of E, Sadie?

---
Once, at a convention of astronomers, James Doohan was asked what it felt like "to be beamed." The actor who'd abided by the order, "Beam me up, Scotty," countless times on the Star Trek set reported that it was "very pleasurable." "You end up beaming all over the place," Doohan said, per StarTrek.com.

---

Ok, has
THIS
ever happened before? Some torrent sites have had the book for 2 weeks now...and for all you pirates out there...they ARE authentic.

---
Former Mercury Prize winner, PJ Harvey

Further proof
that Coldplay's X&Y IS the best album of the year, it's just not meant for
idiots
...

---

HBO NEWS
From the marvelous Michael Aiello!

HBO FULL OF ENTHUSIASM
The Television Critics Association fall press tour is underway, and here come the tidbits. Thus far, HBO has announced that the fourth season of Curb Your Enthusiasm will premiere on Sept. 25, and will be paired with Extras, the new comedy from The Office star and creator Ricky Gervais. Also, it was confirmed that The Sopranos' long, long-awaited new season will finally arrive in March 2006, and that Entourage has been renewed for a third season.
Big fan of the first season of Entourage, it was just one of those shows. Weird 30 min format, but commercial free and with the OH SO GODDAMN HOT Adrian Grenier. It's like Can He Just Become Famous Now?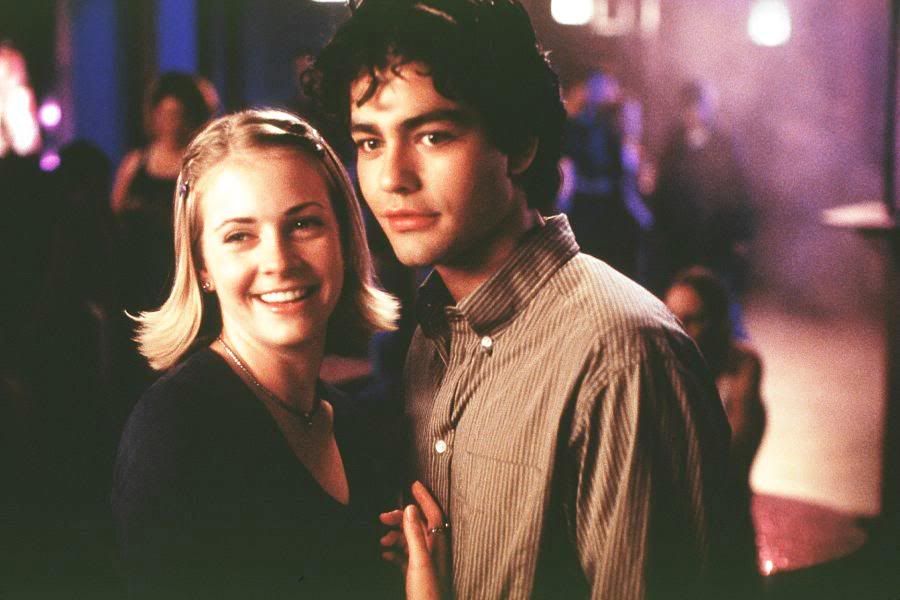 Been a second since Drive Me Crazy right?

Personally I just loved him in Hurricane Streets...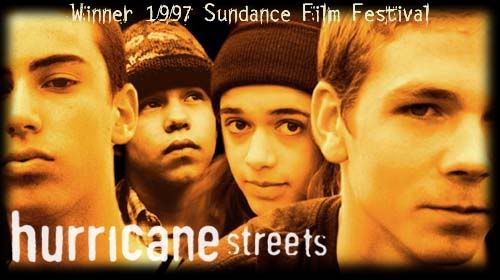 I was like WHOA, that's Someone right there
---
---
What's Heidi Fliess up to
?
"I'm building a brothel that will change the way America views sex," she says. "I'm a perfect example of the fact that prison does work. I have served my time, now will do my crime legally." Somewhere, Charlie Sheen is trying to keep Denise Richards far from some serious SERIOUS Cash...

---

From The Enigma Files: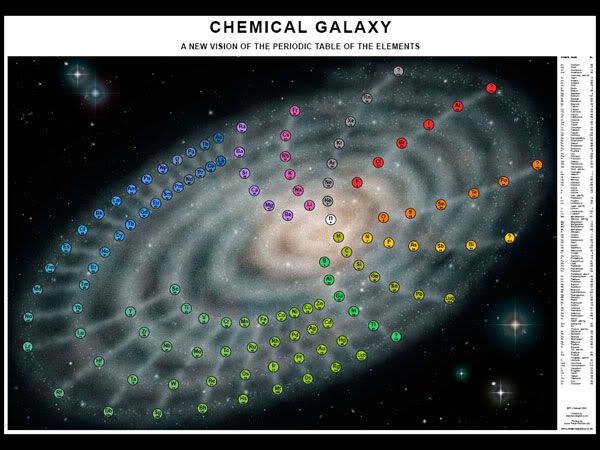 Is it time to revamp the periodic table?