<------Protest Panties from AxisofEve.com
Did New Orleans Catastrophe Have to Happen? 'Times-Picayune' Had Repeatedly Raised Federal Spending Issues
...Yet after 2003, the flow of federal dollars toward SELA dropped to a trickle. The Corps never tried to hide the fact that the spending pressures of the war in Iraq, as well as homeland security -- coming at the same time as federal tax cuts -- was the reason for the strain. At least nine articles in the Times-Picayune from 2004 and 2005 specifically cite the cost of Iraq as a reason for the lack of hurricane- and flood-control dollars.
Newhouse News Service, in an article posted late Tuesday night at The Times-Picayune Web site, reported: "No one can say they didn't see it coming. ... Now in the wake of one of the worst storms ever, serious questions are being asked about the lack of preparation."
In early 2004, as the cost of the conflict in Iraq soared, President Bush proposed spending less than 20 percent of what the Corps said was needed for Lake Pontchartrain, according to a Feb. 16, 2004, article, in New Orleans CityBusiness...
Read More
thanks mr
---
"Many people didn't have the financial means to get out," said Alan LeBreton, 41, an apartment superintendent who lived on Biloxi, Mississippi's seaside road, now in ruins. "That's a crime and people are angry about it."
thanks jb
---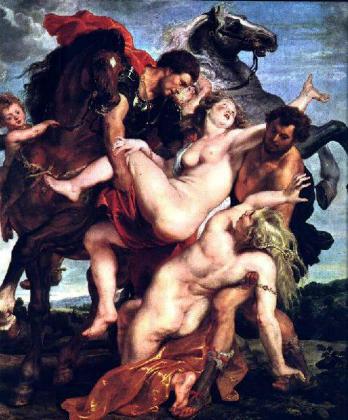 Can u imagine what the world would be like with
THIS
around?
I totally disagree with Mr. Waterhouse's statement, I think this device, and subsequent devices, would serve as deterrents. Women Inventors RULE!
thanks zw
"Ruben's Rape" ------>
For a feminist reading of this, click

here