Image from the family's #Heartbeats4Khalil page:
Press Release
June 29, 2018
(provided to thefayth at Netroots Nation)
Point of Contact: Crystal Evans
Crystalevans1010@gmail.com
202.643.4911
DEATH OF KHALIL LAWAL BY PHILLY COP JAMES POWELL
On January 29th, 2018, after accidentally hitting a pedestrian, Khalil Lawal was approached by Philadelphia Police Officer James Powell—who was off duty at the time—and shot 15 times mere seconds after the encounter. James Powell shot Khalil first at point blank range and then several more times as Khalil was already laid on the ground.
Khalil was unarmed and had not been committing any crimes when Powell approached him from behind with his gun already in hand. Khalil was shot directly in his left eye, his temple, his neck, chest and legs but succumbed to his injuries almost 2 hours after the incident.
In April, the Lawal family discovered that the Philadelphia Police Dept. still had not taken a statement from Powell—about 3 months following the shooting—even though Philadelphia Police Dept. protocol dictate that Internal Affairs interview officers within 3 days.
This is another case of the Philadelphia police killing an unarmed black man and a lack of transparency within the Philadelphia PD's investigation. We demand justice through a transparent and thorough investigation into why 15 close range shots were necessary. Because of this Dept.'s unwillingness to conduct a transparent, thorough and fair investigation this far, we demand the following:
1. Release the video footage of Khalil's killing – District Attorney Larry Krasner's Office should release the footage which shows Officer Powell shooting Khalil all at less than an arm's length away and then continuing to shoot as Khalil is laid on the ground.
2. District Attorney Larry Krasner should move forward with charging James Powell for Khalil's murder –15 shots can never be justified.
3. Larry Krasner's office needs to provide a statement on the investigation so far –the office has remained silent since January and has refused to talk to Khalil's family.
4. A clear statement on the progress/findings of the internal investigation– Internal Affairs waited months before interviewing James Powell signaling a failure of due diligence and lack of good faith early on in this investigation.
#
Khalil's family at Netroots Nation in 2019. Photo Credit: Faith Cheltenham, thefayth
THE KHALIL LAWAL STORY
by Faith Cheltenham, thefayth
After spending some time doing some research, I have further questions, comments and concerns to share about the Khalil Lawal case. His story deserves to be shared, and is worthy of more attention.
(1)
WHY
an off duty police officer killing a Black man at a car accident, and still walking free? Why is mental health or disorientation from a car accident nowhere in this article about the scene?
"Ross also addressed initial reports that Lawal was targeting multiple pedestrians with his car. "Right now we have not been able to confirm this at all," Ross said. "The only thing we know is of this one incident at this point in time that we are still investigating." -
https://www.nbcphiladelphia.com/news/local/Bigler-Street-Driver-Shot-Philadelphia-Police-472139913.html
(2)
ISN'T
it unfortunate how this story reads in comparison to what the family knows of their family member? While also sharing unconfirmed conjecture? Whew. WHEW.
(3)
PHILLY
District Attorney Larry Krasner sure doesn't seem like he's the Left answer to progressive reform, but they don't call me the poor man's Shaun King* for nothing.
Check out this video from @akela_lacy at Netroots Nation 2019 in Philadelphia, PA.
Niece of Khalil Lawal, shot 15 times by Philadelphia police officer James Powell, confronts

@DA_LarryKrasner

over his office having not reached out to her family following Lawal's murder, not having released video

pic.twitter.com/VeayVGrZI1
(4)
OKAY
follow me down the rabbit hole here but...didn't James Powell also help jail a 22 year old with a history of a troubled childhood for 17 to 37 years back in 2012? He sure did! Based
ON THIS APPEAL
, that kid's still in too. #freetracythomas
(4.1)
READ
about Tracy Thomas's overcharge (courtesy of the same officer who killed Khalil) at 22, after first being charged at 12:
https://philadelphia.cbslocal.com/2012/08/30/young-repeat-offender-gets-long-sentence-in-south-philly-armed-robbery/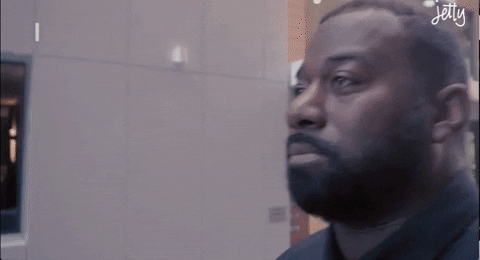 (4.2)
ON
how sentencing is supposed to be 7-10 years for this crime; but this is Detective Powell's town (at the moment):
https://statelaws.findlaw.com/pennsylvania-law/pennsylvania-robbery-laws.html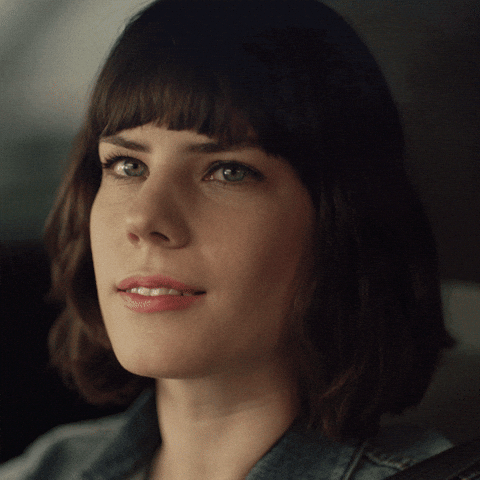 (4.3)
FOR
further research, how many Powell's are there inside of Philadelphia police? Policing is a role that's often something shared within families. My bio dad's a police officer, his sister a sheriff and his brother used to be in corrections, so I noticed that trend earlier than most. So it's curious to me that it was ALSO one Lt. Frank Powell who once dropped the
MOVE bomb
that killed Black kids and families, just incredibly curious. Needs further research. Here's some details about how folks in Philly politics avoid MOVE topics as a practice, even though some MOVE advocates are still behind bars:
https://reason.com/2015/05/13/move-bombing-barely-significant-in-phila/#
(5.0)
HOW
often did Khalil get the "
TERRORIST MEME
" treatment from right wing media, despite no evidence of that found besides him being in a facebook group? Meanwhile, this is the
2ND CASE I'VE SEEN
in as many years where a black man is accused of using his car to ram people. As if most black people would EVER intentionally do ANY damage to our cars. White people get in a car accident and they are altered from the accident; Black people get in one and get shot, or treated like zombies, or terrorists:
https://donotlink.it/rXxrE
(5.1)
AGAIN
, I'm in like 7k facebook groups someone else added me to; hoping FB groups others add me to isn't reflected in media coverage of my murder, instead of my in real life. Khalil actually loved music, making music and being with his nieces and nephews.
Listen to a #NOSLAVES mix tape
I think he produced for
JIMM
. Instead of finding stuff about him that was true to share, mainstream press didn't. In the first 24 hours in the aftermath of a Black man's murder, a standard operating procedure by mainstream press has been to consistently report with a bias towards the shooting being effective, efficient and appropriate. Almost as if mainstream press, and the press conglomerates to which they ultimately belong, had a fiscal benefit from reporting in error on the lives of Black people.
(5.2)
#ICYMI:
Read about the fight against Comcast repealing laws in place to protect Black people over 150 years at Black Voices News
.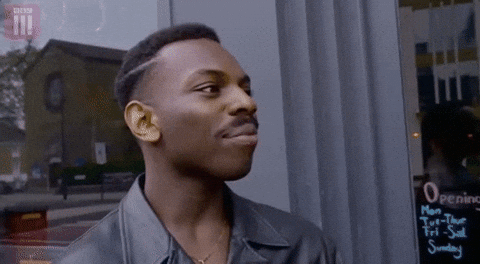 (6)
THEY
(mainstream media) also didn't report Khalil being rushed by this white off-duty police officer; but Eric Jenkins @ Socialist Alternative PHL did: "Media reports do not mention James Powell rushing Khalil as Khalil, who was out of his vehicle at that point, walked back to his car. This was after Khalil initially drove back to the location where he allegedly "intentionally" hit the pedestrian. There is also no mention that Khalil hit the pedestrian as they exited their own car just as Khalil made a left turn--making it nearly impossible for it to be premeditated." -
https://www.socialistalternativephl.org/7-months-and-no-answers-in-brutal-police-shooting/
(7)
(UN) COINCIDENTALLY
Khalil's murder happened in Philly RIGHT as a trial featuring a police shooter concluded according to this right wing blog. "Perhaps coincidentally, the hit-and-run by Lawal occurred as the trial of Edward Archer was concluding last week in an ISIS-inspired shooting of a Philadelphia police officer."-
https://donotlink.it/wr4po
Makes you wonder about heighten tensions among police the very same weekend as the Super Bowl doesn't it?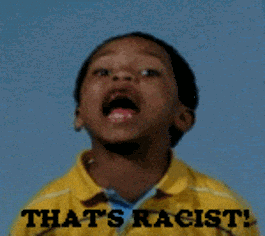 (8)
KILLING BLACK MEN
should produce more questions and concern than I've seen from Philadelphia DA Larry Krasner about this case. Such little consideration has been shown this family. Maybe the internet can help bring them more assistance, support and sympathy for their loss. Kudos and thanks to the Arlington County Police Department for their visit to extend condolences to Khalil's mother, an Arlington native and 20 year employee of the Arlington County Police Dept.
Follow the
family's page on Facebook
to learn more about how to help.
Please keep sharing this story until the family has the answers they deserve.
https://www.facebook.com/pg/Heartbeats4Khalil/posts/
#JUSTICE4KHALIL
#Heartbeats4Khalil
*I've also been called "Black Oprah" but that's entirely different story.